SPONSORS
---

For more than 40 years, ABB Measurement & Analytics has enabled scientists around the world to perform through excellence in infrared spectroscopy. Its portfolios of high performance laboratory, at-line and process FT‐IR/FT‐NIR analyzers have addressed a wide variety of applications. Our spectrometers perform real-time analysis of the chemical composition and/or physical properties of a process sample stream. ABB designs, manufactures, and markets reliable spectrometers as well as turnkey analytical solutions for Petroleum, Chemical, Life Sciences, Semiconductor, Academic, Metallurgy, OEM industries and spectroradiometers for Remote Sensing/Aerospace market.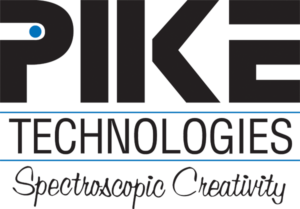 PIKE Technologies, Inc. is a primary source for spectroscopy accessories and applications worldwide. Products include attenuated total reflection (ATR), diffuse reflection, specular reflection, gas cells, integrating spheres, polarization, IR microscope, beam condensers, remote sensing, and a complete line of transmission sampling accessories. Many of these products are available with optional heating and automation for increased sampling speed and productivity.

Specac. For over 45 years the quartermaster of your spectroscopic armoury has been manufacturing high quality FT‐IR accessories. Known for making products that are simple to use, but set a new benchmark standard for accuracy and efficiency, Specac develop and sell IR spectroscopy equipment, consumables and accessories to clients worldwide. Want to know more? Contact Specac and request an onsite demonstration. You can also read Specac product application notes on their website.
Affiliate
---

The Coblentz Society is a non-profit organization founded in 1954. Its purpose is to foster the understanding and application of vibrational spectroscopy. The Coblentz Society is a technical affiliate of the Society for Applied Spectroscopy.
---
Journal Sponsors
---

Updated March 4, 2021.